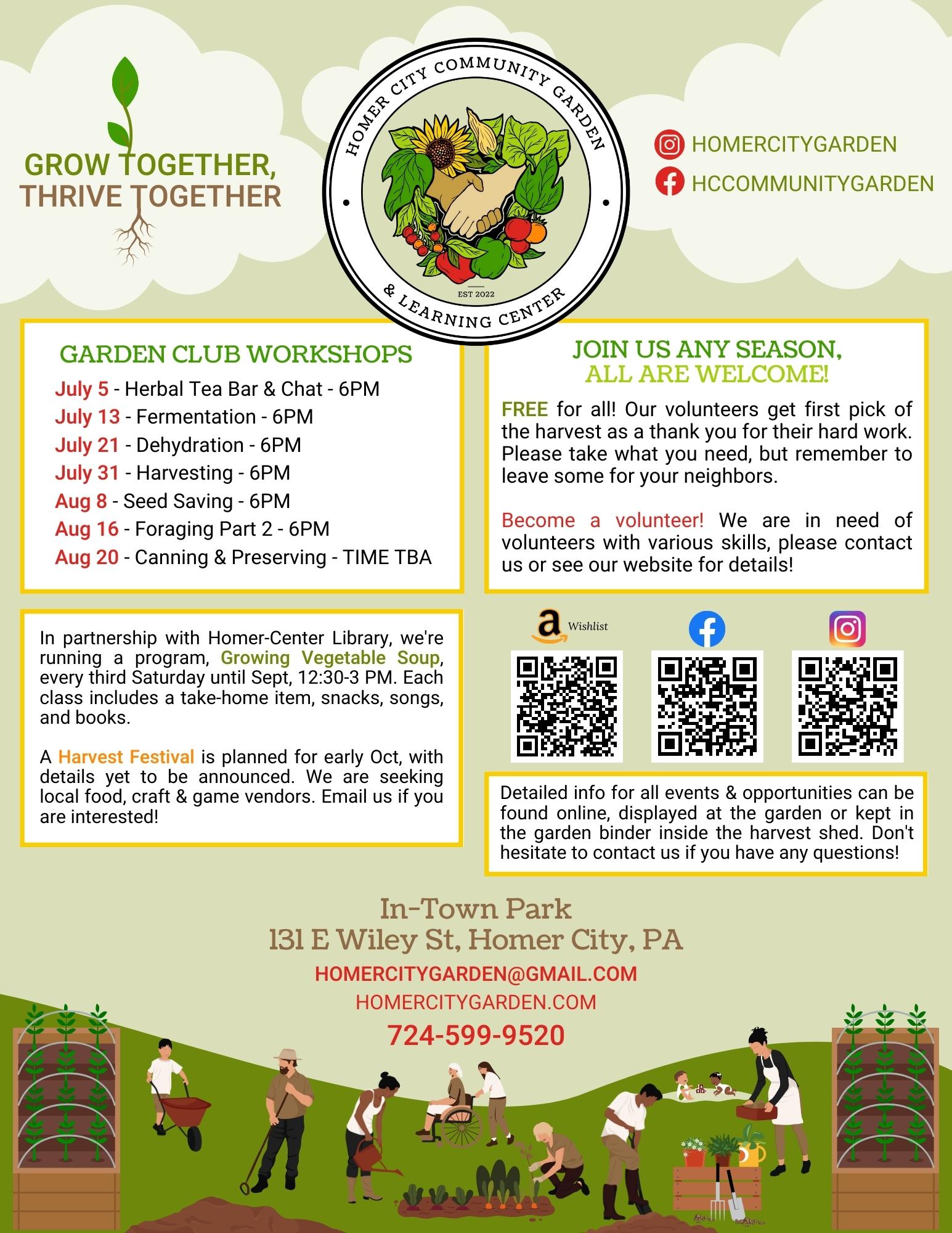 Mission:
At Homer City Community Garden & Learning Center, our mission is to create a welcoming & inclusive space for all community members to come together & cultivate a love for gardening & sustainable living. Our goal is to provide a space where people of all ages & backgrounds can connect with nature, learn new gardening skills, & contribute to the health & well-being of our community. Through our garden, we strive to promote the joy of growing & harvesting one's own food.
We believe that gardening is not just about tending to plants but also about building relationships & creating a sense of belonging.
Together, we hope to create a thriving community garden that provides inspiration, education, & joy for all who join.

---
Meet the Garden Committee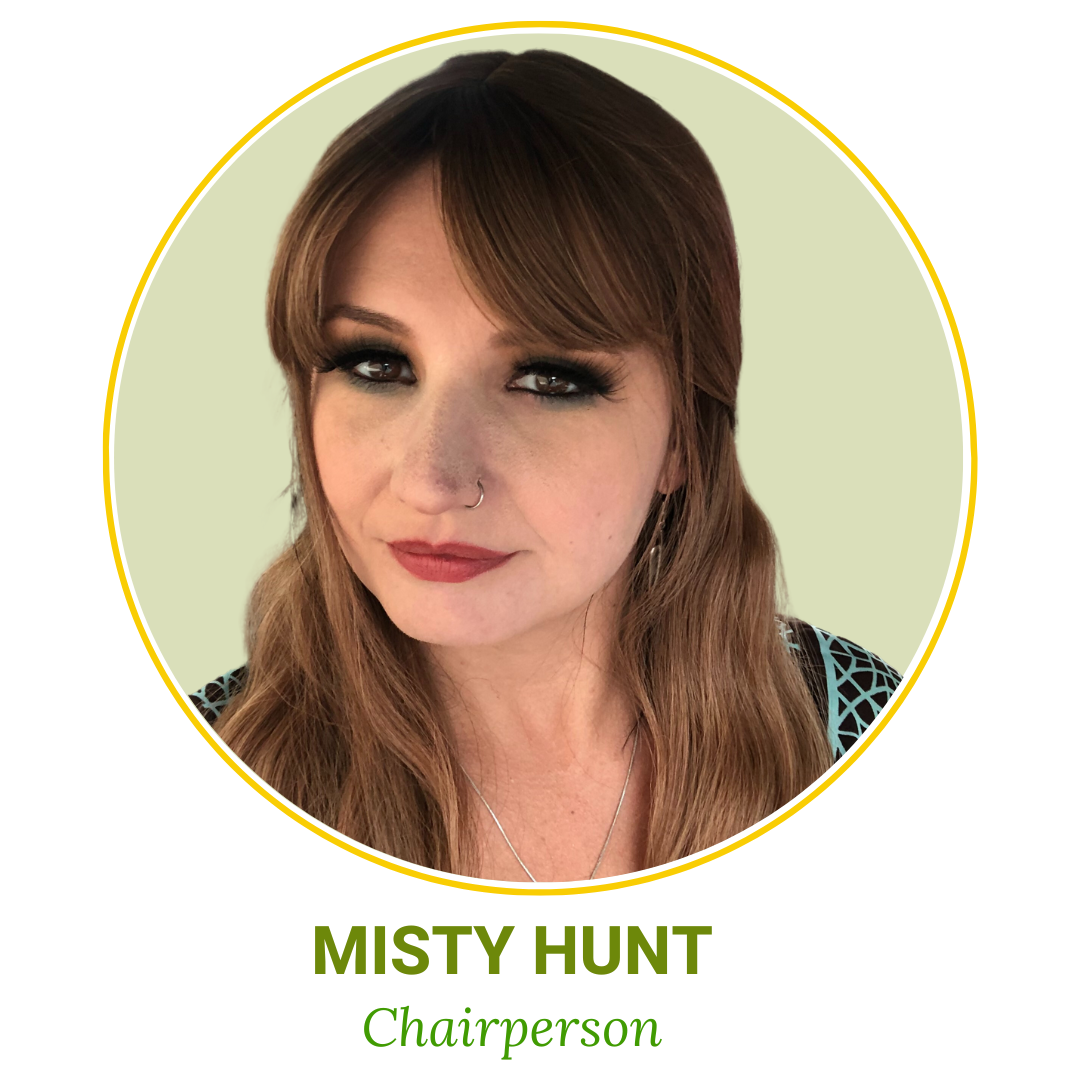 Misty was given a mission to build a garden for our community, & in the process, she discovered what community really is about. With fantastic help, she designed and built a low-cost place for fresh produce to thrive & for friends to learn how to live sustainably. She is an avid gardener with a special interest in medicinal herbs & is happy to share that knowledge with others.
---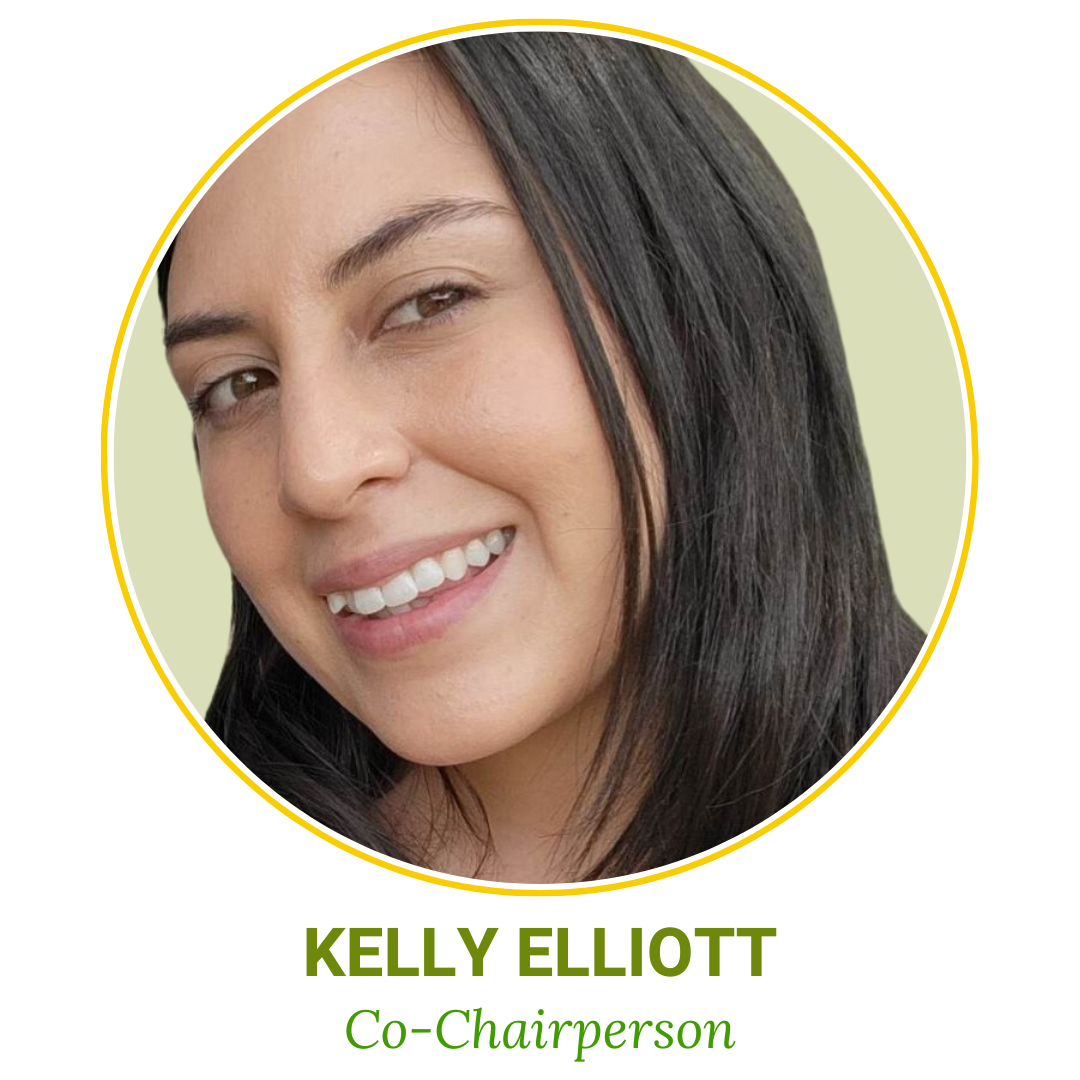 Kelly is an avid advocate for community building & harm reduction. Her dedication to these passions is evident in her daily life & role as Co-Chair of our Community Garden. She's an outdoor enthusiast who loves getting lost in the woods & studying the fascinating world of fungi. She believes in the moving words of Margaret J. Wheatley, "There is no power for change greater than a community discovering what it cares about."
---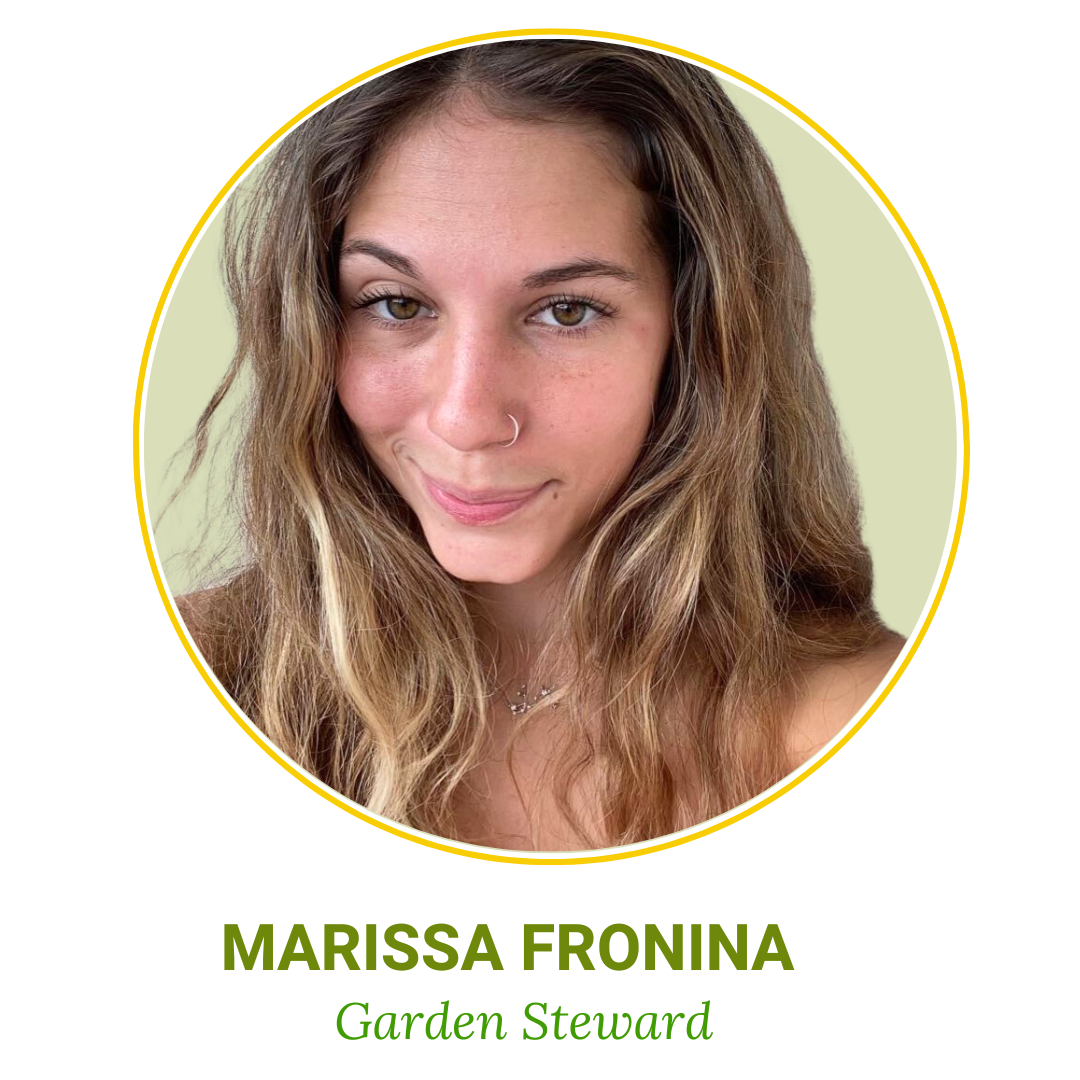 Marissa is entering her senior year at IUP studying Nutrition/Dietetics with a minor in Business. Originally from the Gettysburg area, she recently relocated to Homer City. Although new to gardening, she sees its inherent connection to her passion for fresh, healthy eating. An active individual, Marissa enjoys outdoor activities, whether it's hiking or cycling. She's excited to combine her academic knowledge with practical gardening skills to further her commitment to nutritious living.
---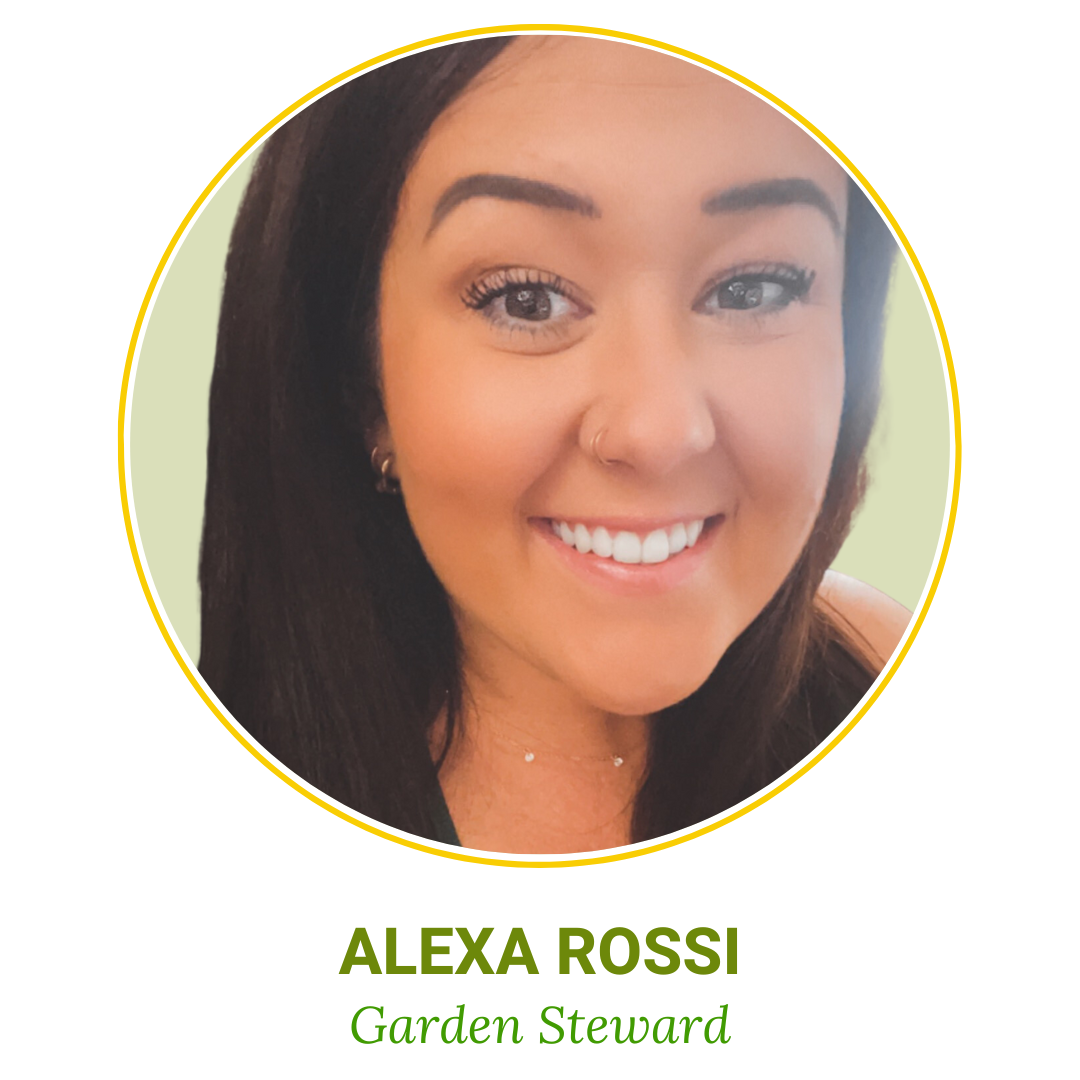 Alexa, a mom & animal lover, is new to the garden committee. She fondly recalls helping her grandfather tend to their family garden while growing up, & as an adult, she has continued to explore her own gardening ventures. Alexa is an avid collector of houseplants, proudly nurturing over 70 in her home.
---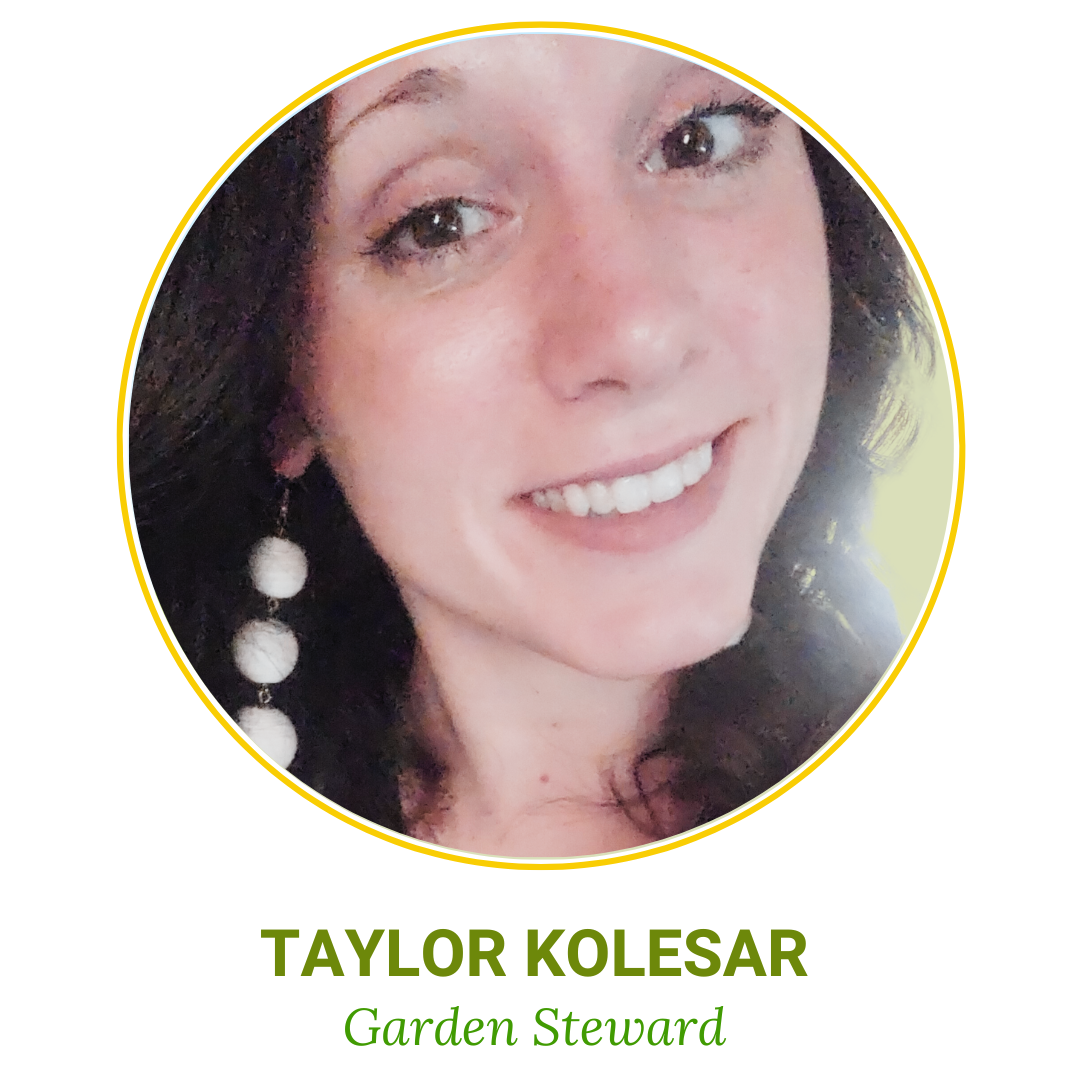 Taylor is rekindling her love for gardening, a passion initially sparked by her grandparents in their garden. Their shared experience extended beyond gardening into the traditional practice of canning. Since they've been gone, she took a break from gardening until the Community Garden reawakened her passion. She is fascinated with the power of using herbs as alternative medicine & exploring natural ways to restore gut health & balance hormones. She is excited to learn & start this new journey with a great group of friends.
---
---
In-Town Park, 131 E Wiley St, Homer City, PA 15748
724-599-9520
homercitygarden@gmail.com